Boarding Handbooks & FAQs
Boys Boarding Handbook 2019-20

Girls Boarding Handbook 2019-20
What are the boarding options?
From age 11:
* Full Boarding – students can stay at school for seven nights a week during term time.
* Weekly Boarding – they can stay at school for five nights a week and go home for weekends (Friday and Saturday night, or Saturday and Sunday night) during term time.
* Flexi Boarding – Students stay in Boarding for 2 or 3 nights per week for a minimum of one term
* Casual Boarding – Students can stay at school for one night or more per week, being charged for each night separately.
How flexible are the arrangements?
Very flexible! We do not have fixed leave arrangements. Whichever boarding package students are on, they can go home at weekends, once all school commitments have been fulfilled, if parents wish.
Do students only have leave to go home?
Absolutely not! They can go to their guardian, to relatives or to a friend's house if they are invited (and provided that we know all the arrangements well in advance).
What happens at weekends?
There are no timetabled lessons on Saturday, but there are inter-school sports fixtures for the teams each week. Students can go to local towns or retail parks on a Saturday afternoon – we take them in the school minibuses. Older students can visit Leicester with their friends. Combined Cadet Force activities, Duke of Edinburgh expeditions and music or drama rehearsals also often take place at weekends, and boarding staff organise a programme of activities within school.
On Sunday, all students attend Church for Mass in the morning, followed every week by an organised trip supervised by members of the boarding staff – for example, to the cinema, ice skating, go-karting, zoo, places of local cultural interest, and so on. In addition, we sometimes celebrate Mass on Saturday evening, allowing students and staff to spend Sunday morning and afternoon out of school. Trips to theme parks and to cities such as London, Oxford and Cambridge are always popular.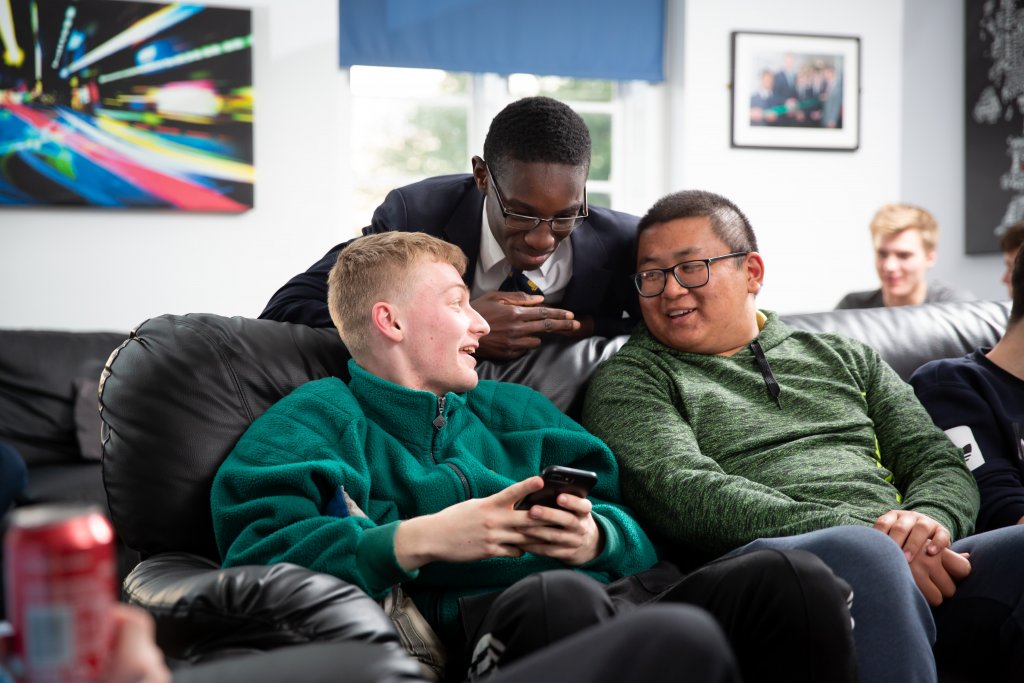 How do we know that boarding at Ratcliffe is good?
It isn't! It's excellent! That was the overall assessment following our most recent ISI inspection in 2015. Ofsted inspections (in 2008 and 2012, and ISI 2010) have also rated most aspects of our boarding provision as 'outstanding' or 'excellent'.
What is it like, living in Boarding?
Really good fun! – But you don't have to take our word for it; come and find out for yourself! Boarding taster sessions – for Ratcliffe College day students and for those who are considering joining our school – are available free of charge. You can spend one or two days and nights as a boarder, attending lessons during the day and living in the boarding community during the evening and overnight. Fifteen members of staff and families live at Ratcliffe – most of them in the main school building, where the boys' and girls' boarding houses are located – so there really is a strong sense of community.
To arrange a boarding taster session, or to get answers to any other questions you might have, please email Mr P Gilchrist, Senior Housemaster, at pgilchrist@ratcliffecollege.com