If you're looking for an excellent Summer School experience, then look no further than Ratcliffe College. Based on the outskirts of Leicestershire, England, our beautiful campus offers dedicated EAL tutors and some exciting indoor and outdoor activities. It's a great way to have fun whilst developing language and life skills with other young people from a variety of backgrounds.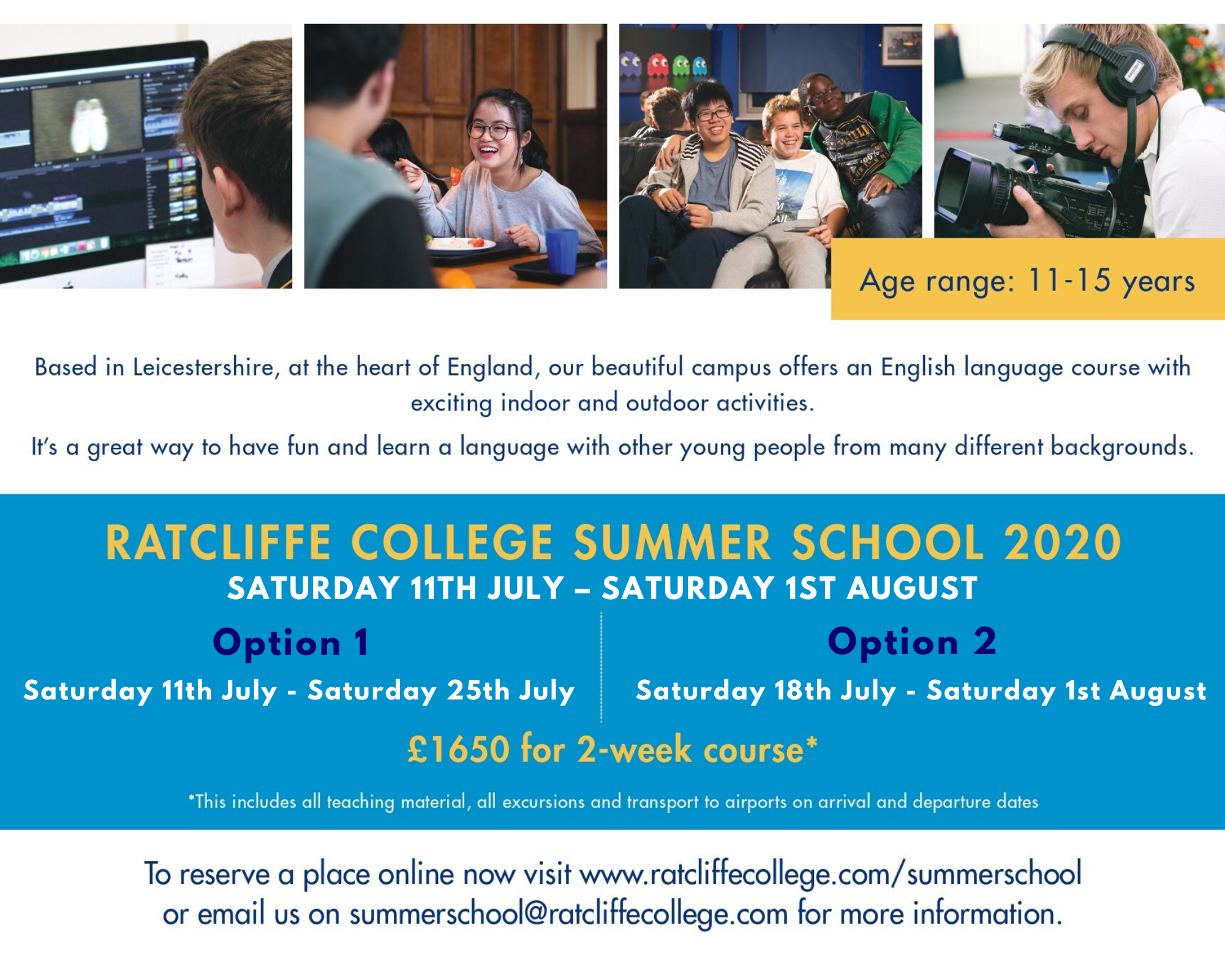 Ratcliffe College has been an International Boarding School for 170 years and places full time members of its staff from the EAL (English as an Additional Language) Department to deliver on the Summer School programme. This means there is a guaranteed high level of pastoral care as well as staff who are highly experienced in language tuition and are enthusiastic to engage and motivate young learners. So if you've been considering coming the the UK and you're looking for that International Boarding School experience, then look no further!
Airport Transfer Times
           Ratcliffe College is conveniently situated in the centre of England close to the cities of Leicester and Nottingham.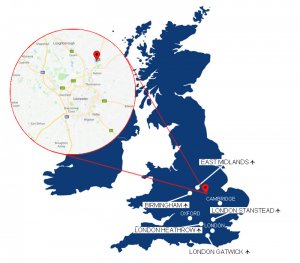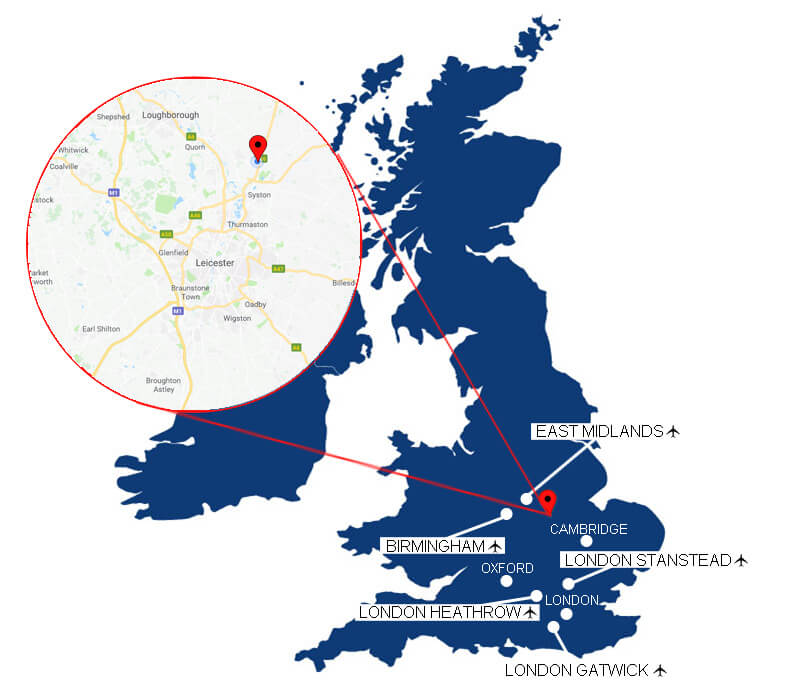 London Gatwick: 3 hours
          London Heathrow: 2 1/2 hours
          London Stanstead: 2 1/2 hours
          Birmingham: 55 minutes
          East Midlands: 45 minutes