School Governors
Chairman of Governors
Vice-Chairman of Governors
Mrs K Colville
Mrs T Gamble
Miss B Lavin
Mrs L Marsden
Mr P Mulvihill
Dr M Riley
Fr P Sainter
Mr G Sharpe
Mr M Traynor
If you wish to contact the Chairman of Governors, please email the Clerk to the Governors at martinglynsmith@aol.com or write to:
Chairman of Governors
Ratcliffe College
Fosse Way
Ratcliffe on the Wreake
Leicester
LE7 4SG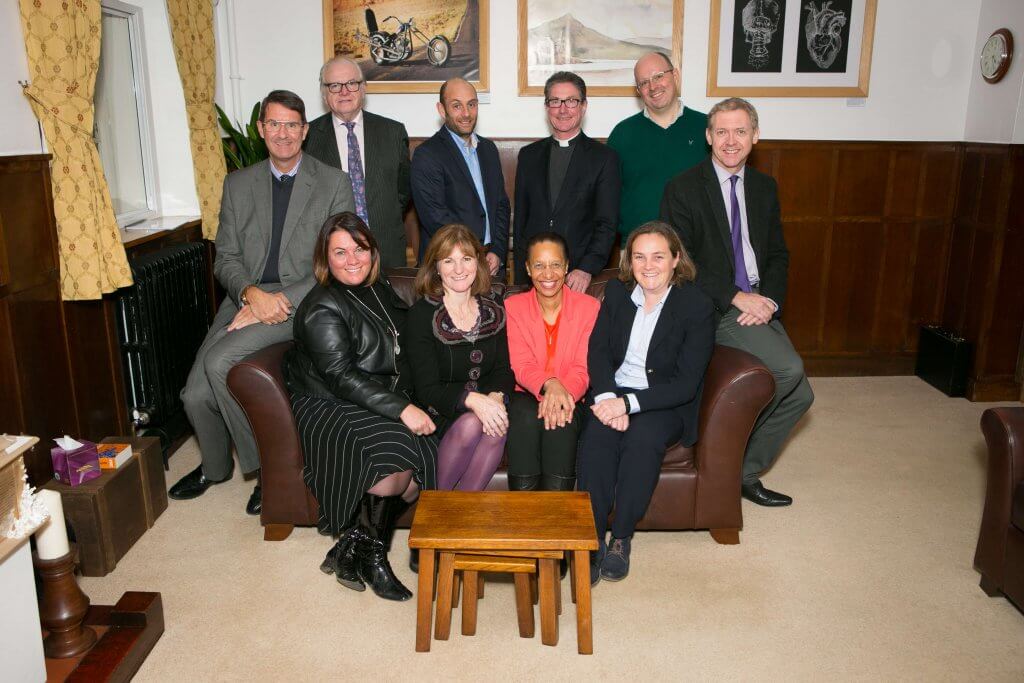 L to R, Back Row: Mr G Sharpe, M Stokes QC DL, Mr L Massarella (Chairman), Fr P Sainter IC, Mr A Mee, Mr P Mulvihill. Front Row: Mrs L Marsden, Mrs T Gamble, Dr M Riley, Miss B Lavin. Not Present: Mr V Lallo (Vice-Chairman), Mr M Traynor, OBE.