Media Studies – Ages 16-18
The Media Department is a dynamic, technically ambitious department, which is underpinned by a sophisticated academic programme, comparable to undergraduate studies at Year 13.  Students have an opportunity to engage with the burning media issues of the day, such as the explosion of box-set culture and the threat of 'fake news', whilst also undertaking a professional production, working in either print, film or website production.  The Department is run by Catherine Simms, Head of Media Studies, who is supported by Media Technician and ably assisted by ICT/Media teacher Tom Wardle..
Technical Excellence
The Department comprises two sleek and inviting classroom areas, both including full class sets of PCs equipped with advanced editing software, Adobe Photoshop and Adobe Premiere Pro.  All filming is completed on brand new Panasonic HD or Canon DSLR cameras.  Students leave the Department proficient in a range of advanced technical skills and having directed and created their own professional standard media products.  They consistently produce high quality production work, often liaising with specialized bodies, and professionals, such as former Labour press secretary Alastair Campbell who featured in the 2018 A Level documentary Kick It.  This enables the production of professional works used in the wider community.  In 2018, our students have also worked with professional actors, paranormal investigators and renowned authors in the pursuit of entertaining and probing short films, which will be celebrated in our annual glamorous and glitzy Oscars event.  We strive to achieve excellence and this is also borne out by our academic success.
It is a privilege to be amongst such a talented group of young people

Dr Ellen Wright, Lecturer in Cinema and Television History at De Montfort University 
Academic achievement and beyond
The subject has a history of excellent academic achievement; it is currently one of the best performing subject in the College at A Level, in terms of value added, and students achieved 100% A*-B and 66% A*-A at A Level in 2017.  A large number of students who pursue the subject at A level go on to read the subject at university, with Media Production degrees being extremely popular.
Furthermore, the subject is increasingly desirable for students wanting to pursue business-related or analytical degrees (for example, English).  We have also recently welcomed the return of alumni Jacob Bird to speak to students about his current role working for digital distribution at Warner Brothers. His exceptional success in the industry proves the doors which Media Studies at Ratcliffe College opens for students.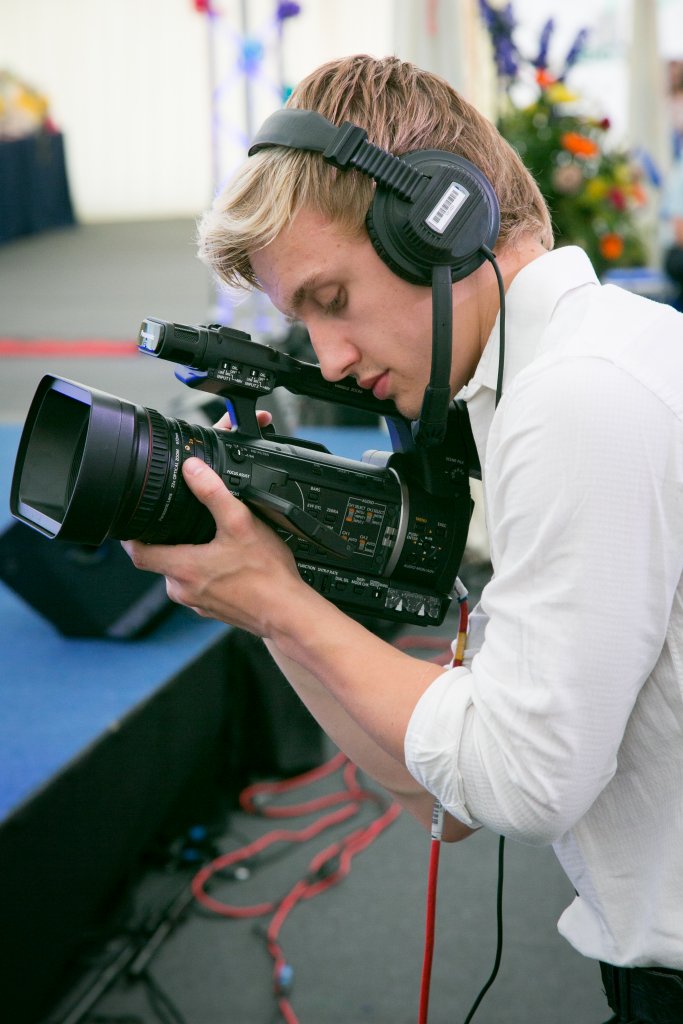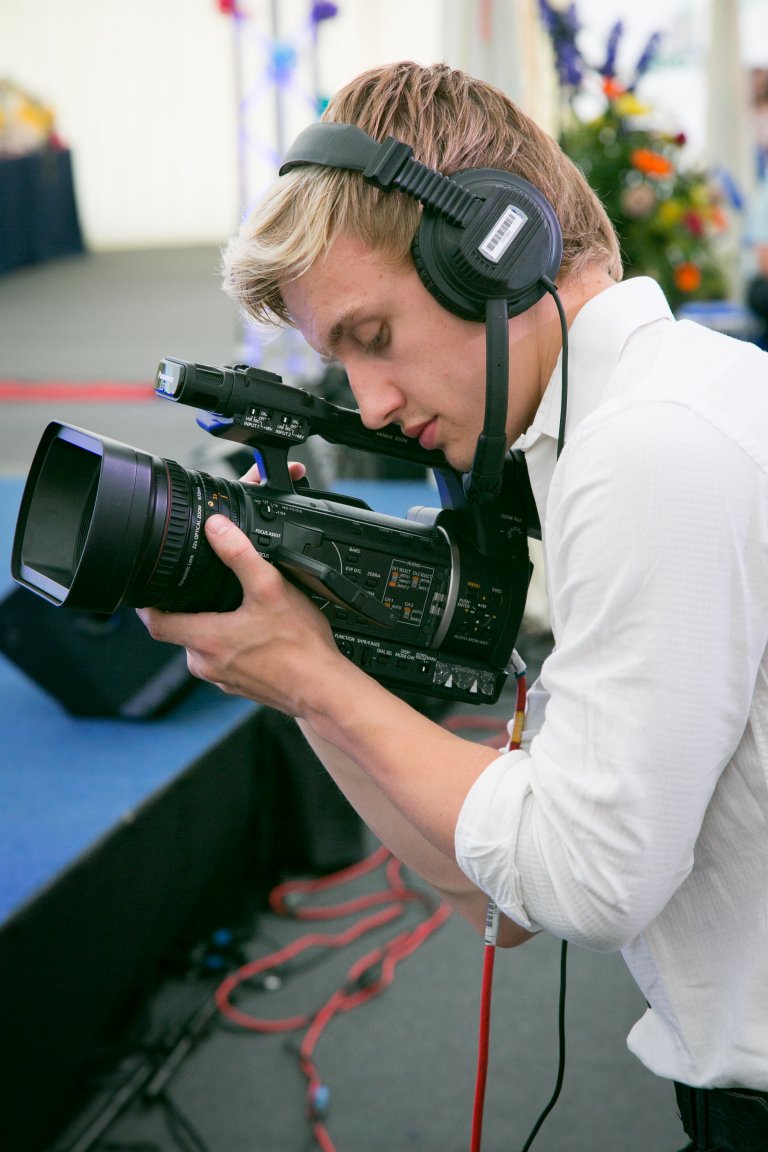 Co-Curricular Activities
We pride ourselves on a thriving co-curricular programme.
Film Club initiates eager film buffs into the Media Department.  Students can join from Year 7, and have the opportunity to view a student-nominated film in a prep screening, and then debate its merits at a lunchtime meeting.  Previous successes include Clint Eastwood's Jersey Boys and Ryan Coogler's Creed, whilst, unfortunately, Prometheus fell foul of our discerning viewers!
Furthermore, the Sixth Form School Photographers group offers students experience in a marketing role for the school.  Students sign up to photograph key school events, such as church services, sports fixtures and Sixth Form socials, and play a vital role in supplying this content for future publications.  They also receive specialist training, for example in sports photography, from our Media technician, Daniel Smith, who is an experienced videographer with Leicester City Women.  The well-established group is very popular and develops both student confidence and technical expertise.
Productions can be found on our YouTube channel