History – Ages 16-18
Why should I study History?
We are not the makers of History, we are made by it.

Martin Luther King
History can give you the skills most employers want – whatever job you have in mind.  Through the study of History, you will learn about people, their motivations, and how societies develop and work.  You will cover economics, politics, religion and others areas of life.  History teaches you to think in a combination of ways not found in any other subject.  Historians and students of History have to use sources as evidence to answer questions about the way people behaved, thought and felt in the past, and make judgements about human nature and behaviour.  You will develop a valuable and necessary skill: that of being able to write a report, or essay, which is concise, relevant, supported by evidence and which clearly addresses the question set.  In doing so, you will develop an independent mind: in this sense, history is a good subject for everyone to study.  These factors, combined with the methods of investigation, study and research involved, provide very useful training for a variety of careers.
Those that do not remember the past are condemned to repeat it

George Santayana
Achievements:
A Level Results:
A*- A – 80%
A*- B – 100%
A*- C – 100%
This puts the Department in the top 10% of the country according to ALPS and prove that our students make outstanding progress in the two years that they are with us in the Sixth Form.
What is the philosophy of the History Department?
In the History Department, we think it is important to use different approaches to learning. A range of strategies are used throughout the curriculum, such as mysteries, the use of interactive which boards, thinking skills activities, PowerPoint, research projects, presentations the use of a wide range of visual materials and other sources, as well as the traditional practices of improving essay and source skills.
The staff in the Department dedicate themselves to achieving the very best grades possible for our students. This has been born out in the wide range of extra help sessions, revision sessions and extra-curricular opportunities provided. This has all culminated in some committed and enthusiastic historians as well as some superb examination grades.
As a Department we pride ourselves on the help that we provide outside of the classroom both in one-on-one sessions and through revision workshops.  We also had a small study room that is equipped with the most up-to-date resources that is reserved just for Sixth-Form students to use whenever they have a study period or after school.
What skills are developed through the study of History?
History is packed full of higher order skills that employers look for in a candidate. We cover skills of analysis, evaluation, comparison, synthesis, significance, prioritisation, description, explanation to name but a few, which is why the very best universities and employers regard the subject so highly.
What opportunities for enrichment exist in History?
The History Department provide a wide array of extra-curricular opportunities.  We have a History Society which we can tailor to the interests of the students and can include outside speakers or involve day trips or watching relevant videos/documentaries.
There is one trip a year that is targeted at the GCSE and A Level syllabi.  In past years we have visited New York, China and Munich.  We will now be visiting Berlin every other year with a weekend trip to London in between years, to fit in more closely with the courses that we teach.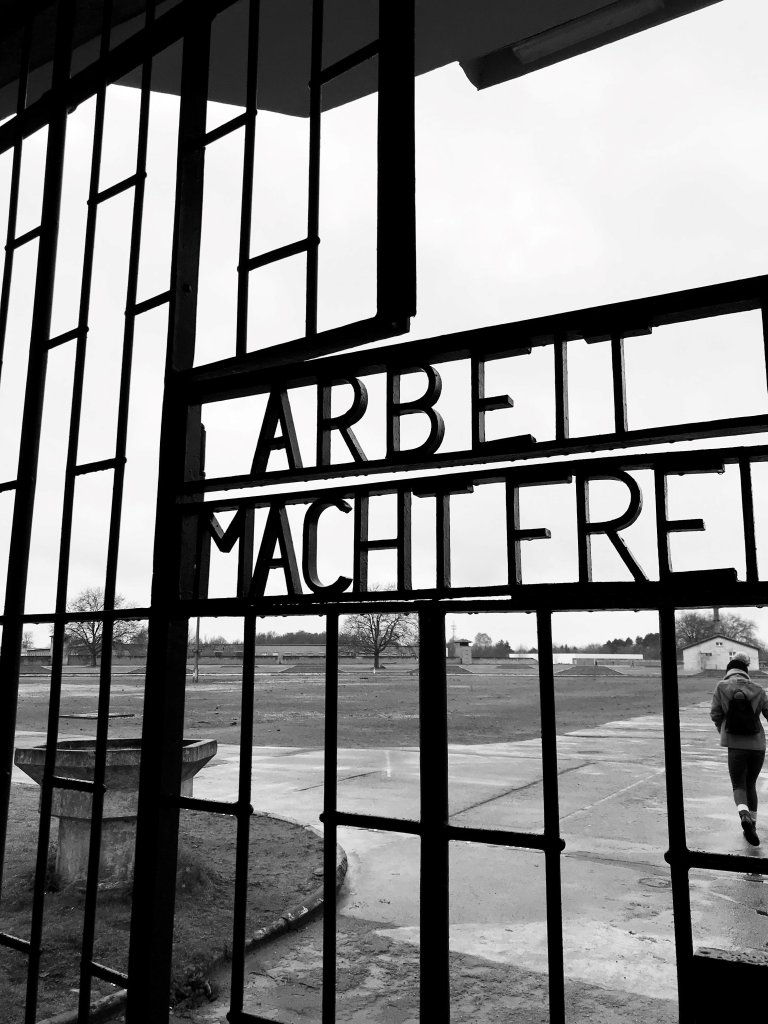 We provide support for students preparing for examinations through one-to-one sessions and revision workshops, along with support for students completing Prep.
The Geography and History departments also combine for the Model United Nations Society, an exciting initiative which culminates in an international schools' conference at Kingswood School, Bath, along with a smaller conference in Manchester.  Students have the opportunity to learn about and debate important, often controversial issues, such as human rights abuses, disarmament and global security.
A person without the knowledge of their past history, origin, and culture is like a tree without roots

Marcus Garvey