Last week we were delighted to take delivery of 300 young saplings from the Woodland Trust. Not only will this contribute towards The Big Climate Fightback, an initiative which aims to plant 50 million trees across the UK and help combat the climate crisis; but it also will count towards The Queen's Green Canopy campaign which marks the Platinum Jubilee of Elizabeth II, providing a green legacy in honour of The Queen's service.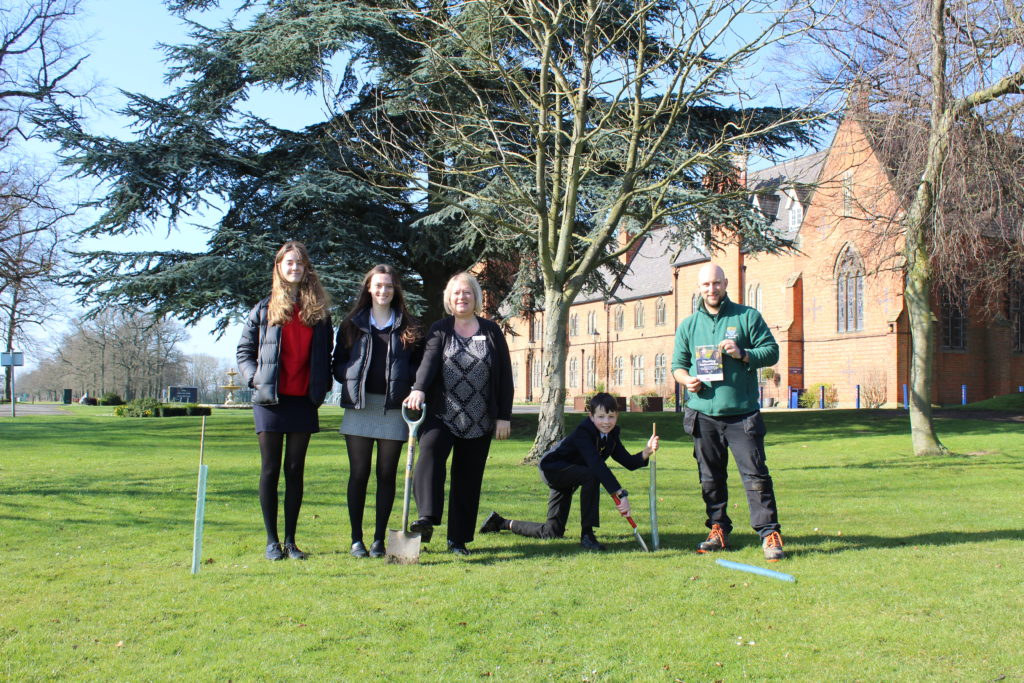 Taking advantage of the wonderful spring sunshine today, members of our Student Eco Committee joined Head of Grounds, Mr Chris Moody to begin the planting programme. With a wide range of trees across our 200 acre site it is important to continually plant for the future as mature trees come to the end of their life. Considering some have recently been removed to make space for our brand new multi-million pound English Language Centre which will open in September 2022, the arrival of the small trees is very well timed indeed.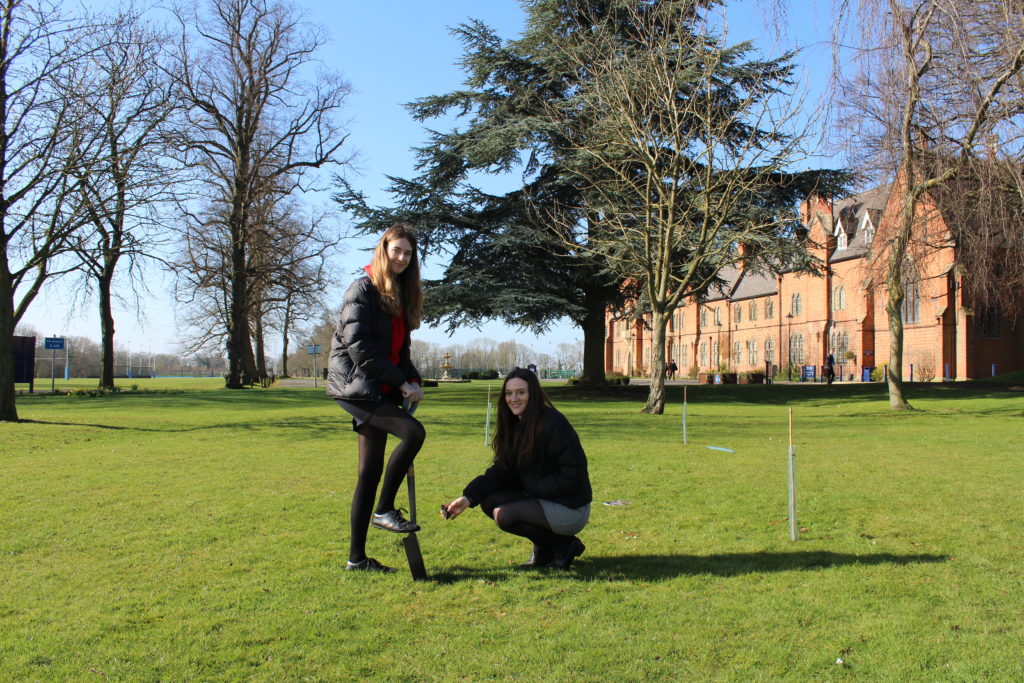 A special thankyou goes to Mrs Postill for contacting the Woodland Trust and for securing over £1,000 worth of trees for the school grounds as part of the give-away to schools and communities. This is something that will no doubt be enjoyed and appreciated by current staff and students as well as many generations to come.