I was privileged to be among the very small number of teaching staff to watch the Yr 12 and Yr 13 dramatic pieces on Friday night last; I am very glad I did so.
We have seen the duo of Sophie Dring and Natasha Walsh (no relation!) perform together before, and these girls now work off each other extraordinarily well. The first of their two pieces was a scene from Marlow's Dr Faustus, in which they played not only the main parts, but also, most engagingly, six of the Seven Deadly sins. They were helped by the lighting and by masks, but the girls managed to make each Sin quite different. Truth to tell, their devised piece was much more powerful; the girls had imagined two, kidnapped young women as playthings or dolls, and acted accordingly. There was some novel and strangely beautiful choreography here. The shock came when they fell 'out of character' into reality and the change was chilling and moving. A real, and really horrific, true story seems to have informed the girls' idea.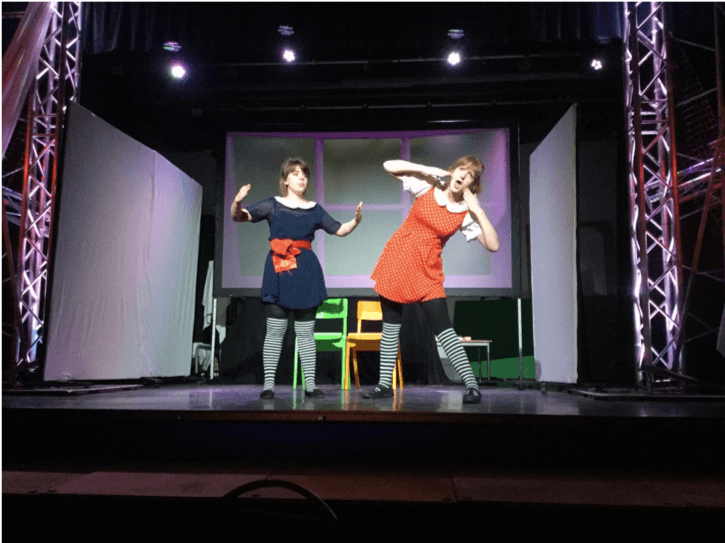 Yr 12 took on Euripides' Trojan Women and gave us two strikingly different but equally impressive 'takes' on that play.  The closer interpretation involved the three-handed agon from Euripides' play, updated and bullishly acted by all concerned; Tia Dhanjal was a petulant, but poignant Hecuba, Isabella Orsini-Rottner a sexy, but equally petulant Helen. Louis Massarella was a revelation as a gangster, alternately smooth and ruthless. The more outré interpretation was the two-hander involving Chantelle Creighton and Joanna Chan, the former a pregnant prisoner of the Japanese, the latter a more knowing, more cynical, but ultimately benign 'Queen of Hong-Kong', a blowsy, but brittle would-be matriarch. The nods in both pieces to the original play were as subtle as they were poignant and this reviewer thoroughly enjoyed both the resultant tensions and excellent acting they produced.
Terry Walsh
Head of Classics